Step 1. Click on Multi sync post and select "My account" to connect your social media account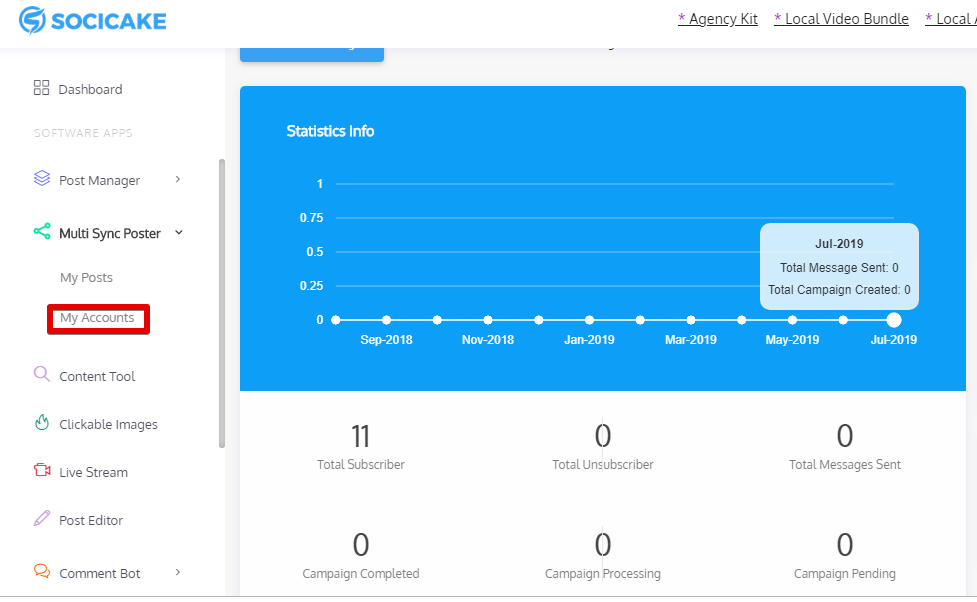 Step 3. kindly click on import account from the top right corner.
Step 4. We are going to import our Linkedin account by clicking on the linkedln import button.
Step 5.  You will see an authorization message by LinkedIn, kindly click on allow to sync your account with socicake.
Step 6. login to your account if you are logged out, this is a default response in any integration process.
and your account will be successfully connected.